Motorola Netopia 2210 DSL ADSL 2/2+ Modem
These instructions will show you how to configure a Netopia modem.
Configuration is done via a web form.
Connect your computer to the modem with an enthernet cable and then put in the numerical address 192.168.1.254 in your web browser.

That should take you to this page where it will ask you to create a new password. We suggest a really easy one such as "admin" (same as the username) since security is really not an issue here.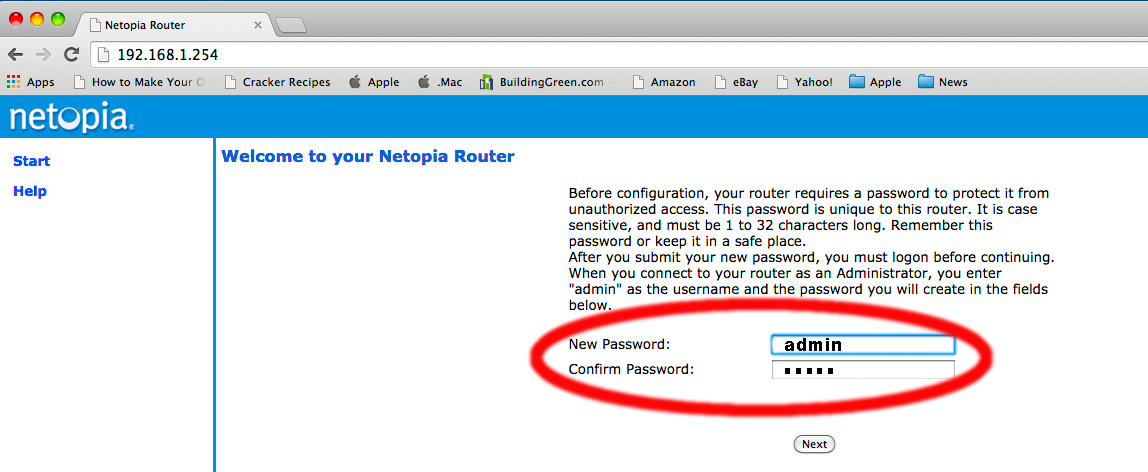 We will log in to the router now. Uae the password you just created.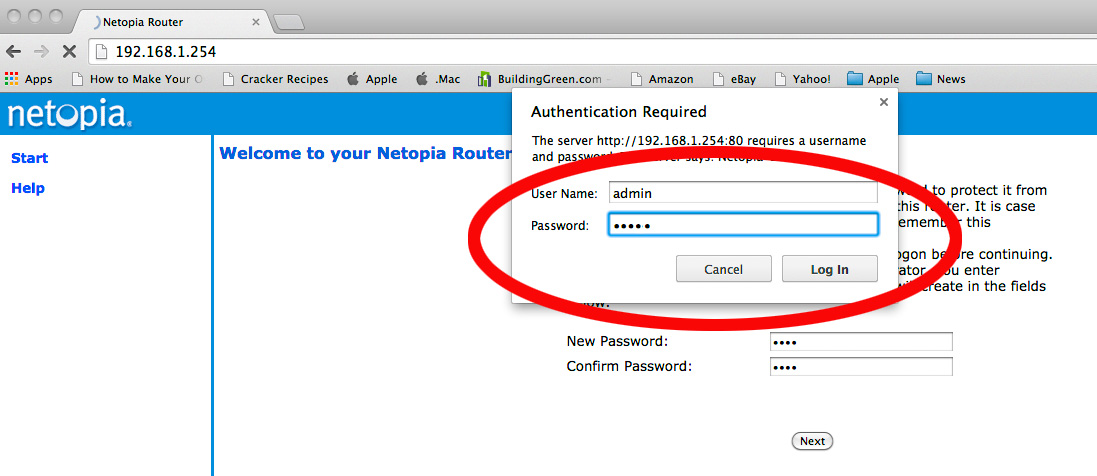 The modem will try to configure itself. It usually won't work.
Don't bother waiting to see if the modem can figure it out. It doesn't matter. Select "start" from the menu on the left side, without waiting for the autosensing to complete. See picture below.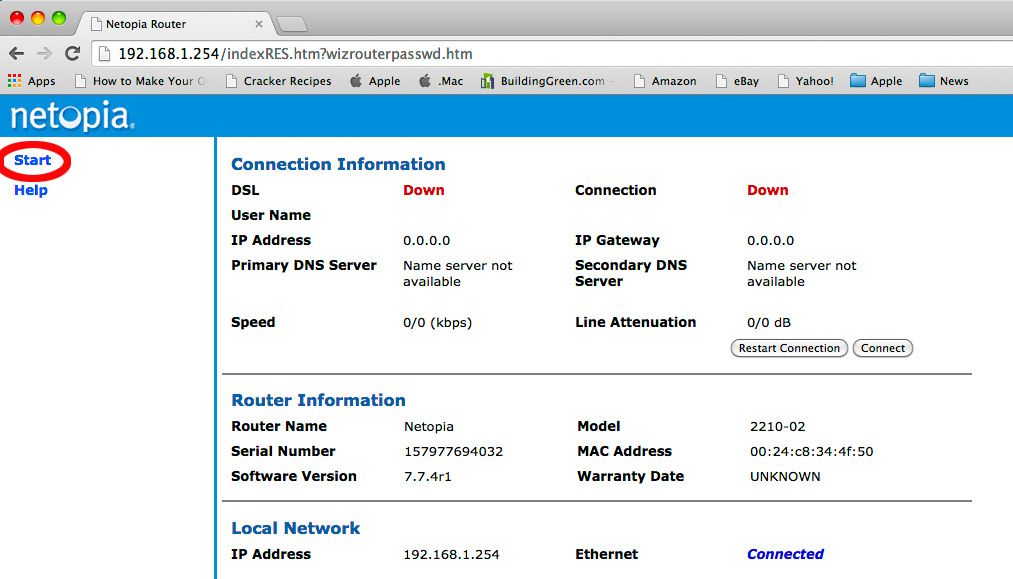 Choose "Expert Mode".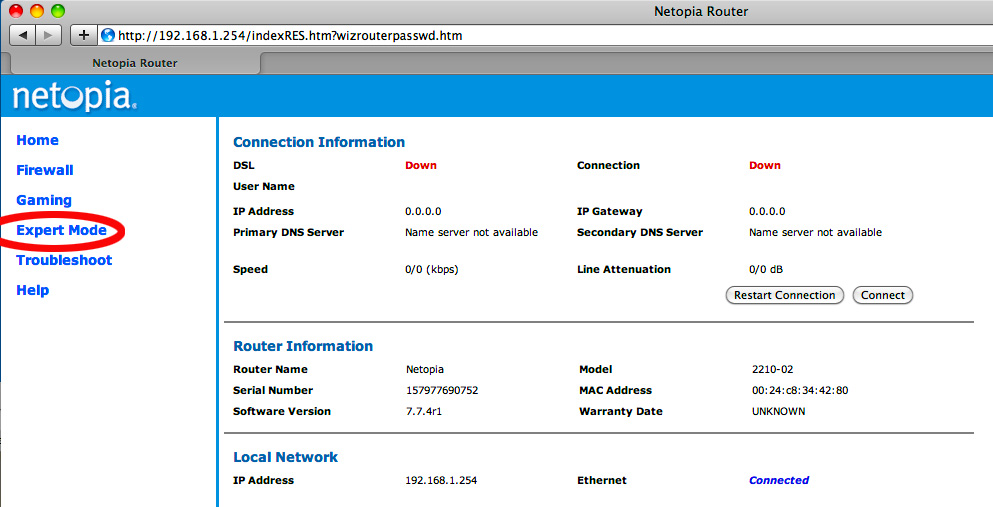 You will get this warning page. Select "Yes, enter expert mode".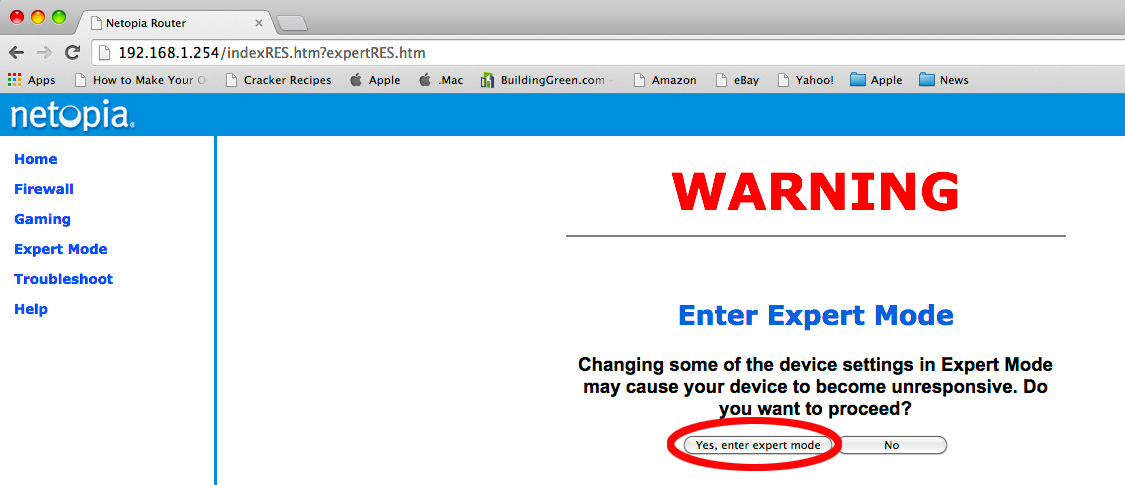 Choose "Yes, enter expert mode".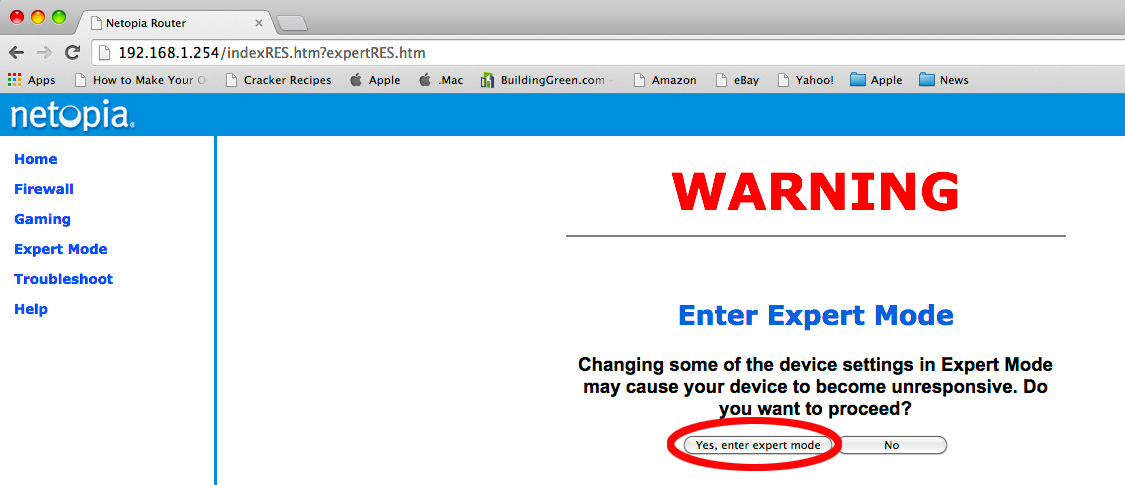 This is "Expert Mode". Choose "Configure" and a menu will drop down.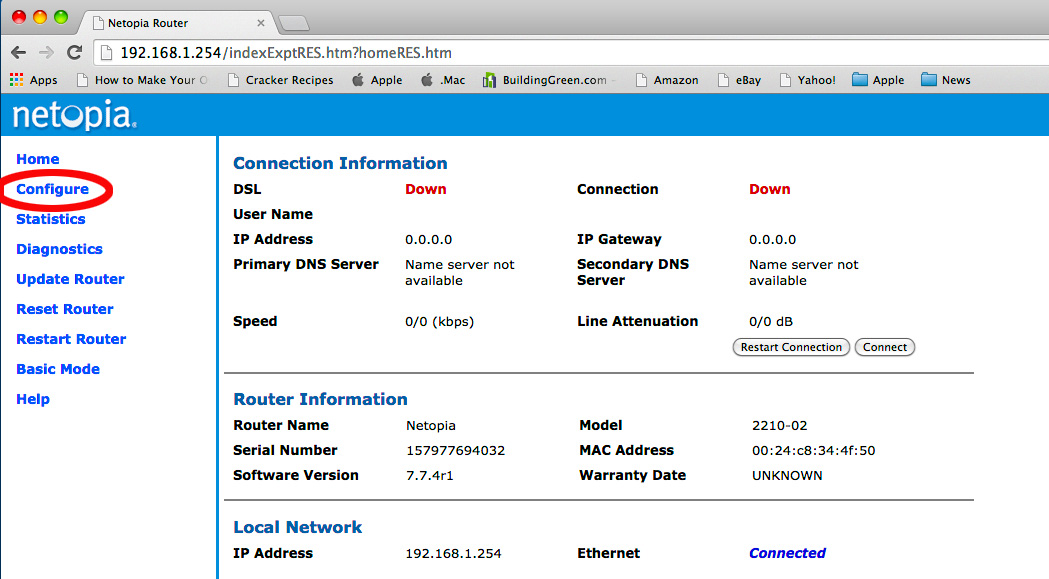 From the menu choose Configure->Connection.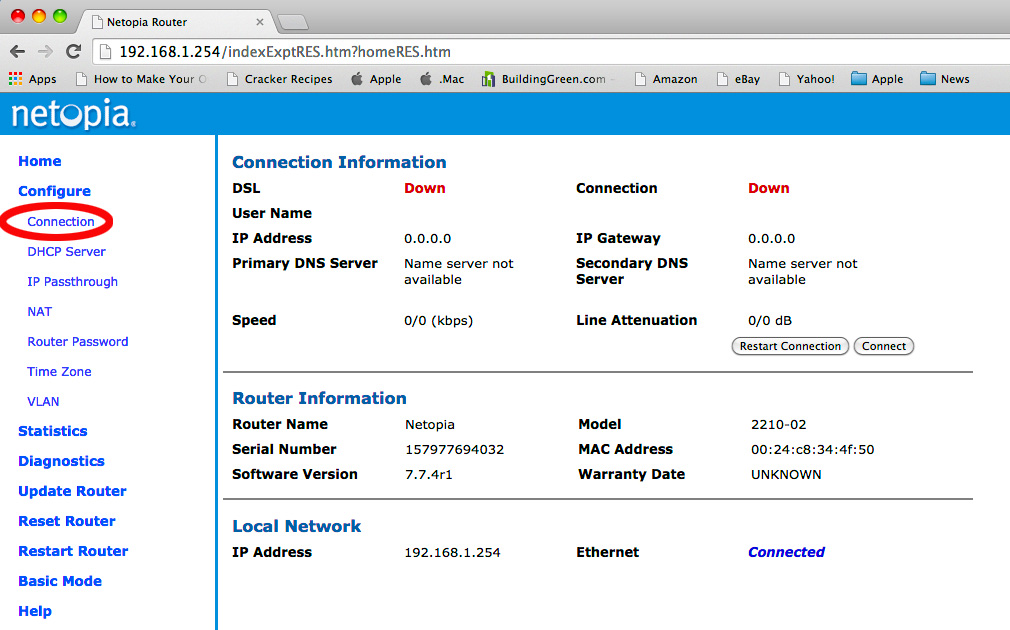 Finally, here we are at the page where you can set all the connection settings.
Set the following - Please do this in order or it won't work. In particular "Protocol Bridged" must be selected before "Bridging Enabled".
vpi=0
vci=35
Protocol=Bridged
Bridging=Enabled
Leave everything else to factory defaults.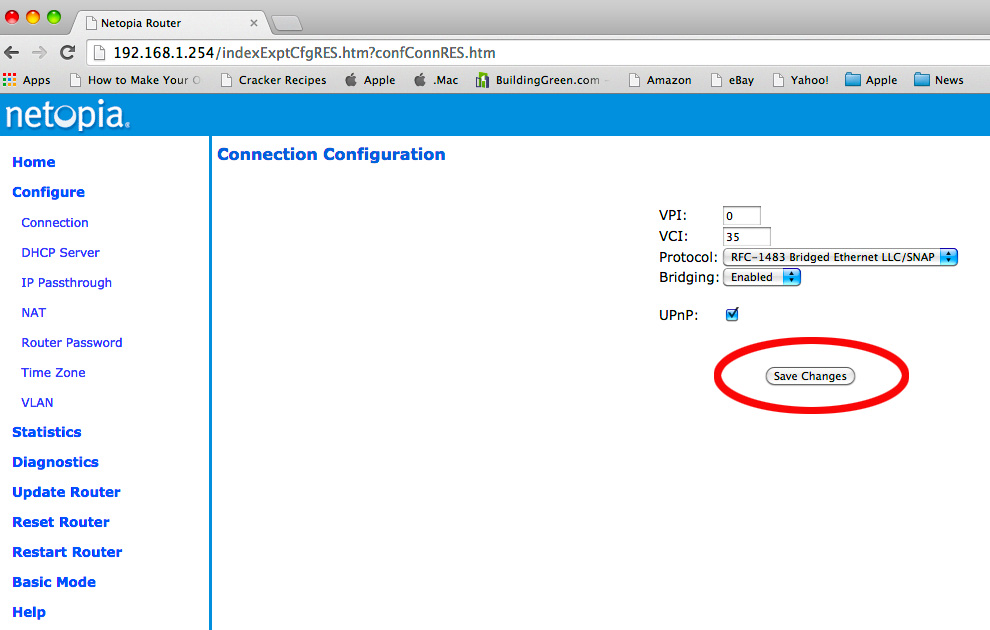 This is what things should look like. Hit save changes.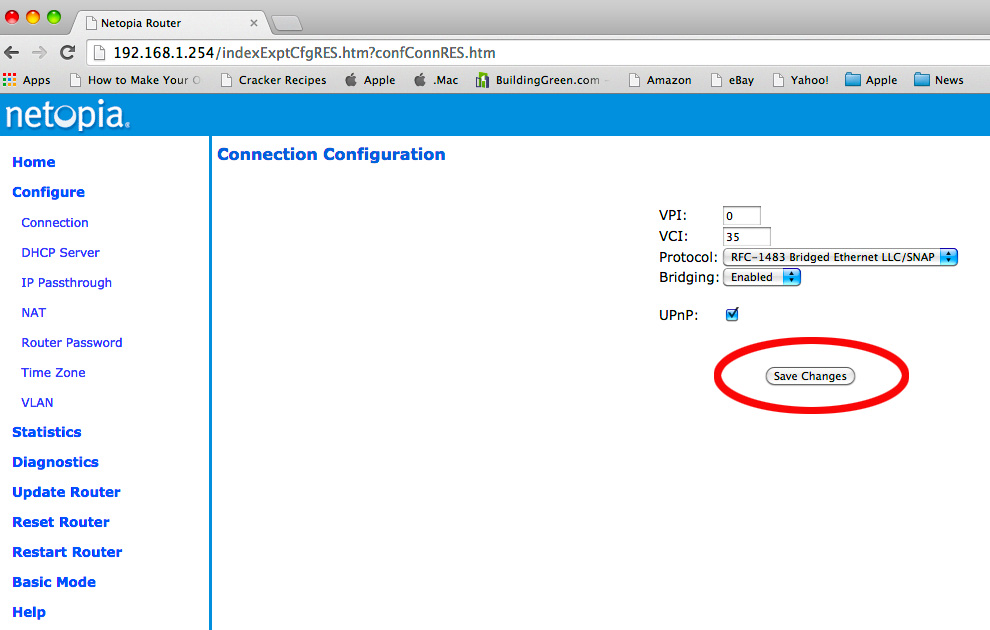 OK that's all we want to do. Save and restart.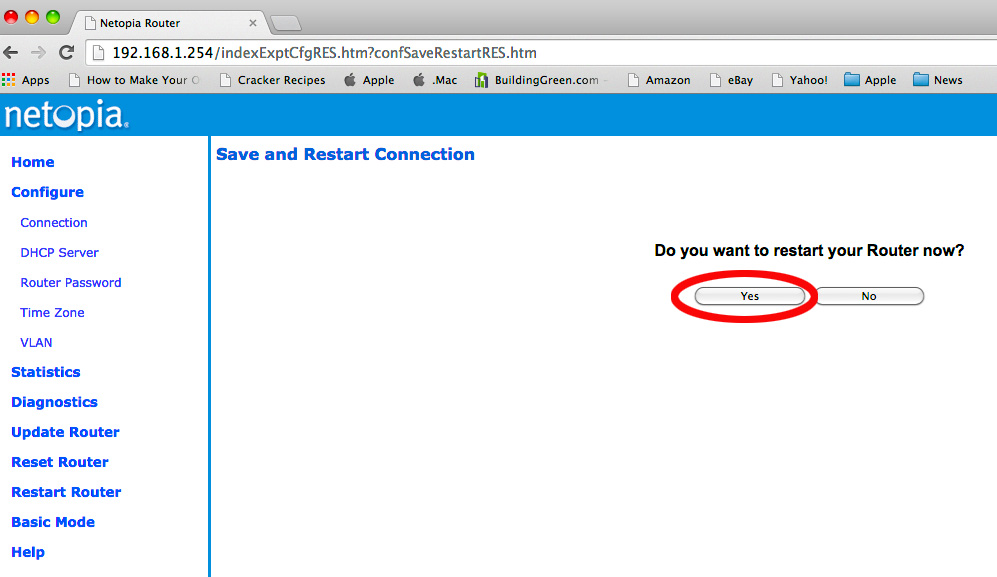 That's basically it. We have set up the modem to be a modem only, with no routing functions.
Your next step will probably be to configure your router for DHCP or PPPOE.